Reading Time:
3
minutes
Nutritious food can do wonders for your body. However, kicking off the online search typing "a nutritionist near me" and getting in touch with the ideal professional about the right intake of the food is beneficial. Leading a healthy lifestyle is a challenge nowadays due to the shortage of time and many fast food temptations around.
In the last few years, there has been a significant increase in the demand for nutritional food. People now are taking their health seriously. Be it a slim or obese person, and everyone nowadays prefers to rely on the best professional to keep their body active and fit. It is the priority /desire of the people to have a fit body that has greatly increased the demand for nutritious food. Besides this, here are the top reasons why food rich with nutrition becomes a necessity in the current time.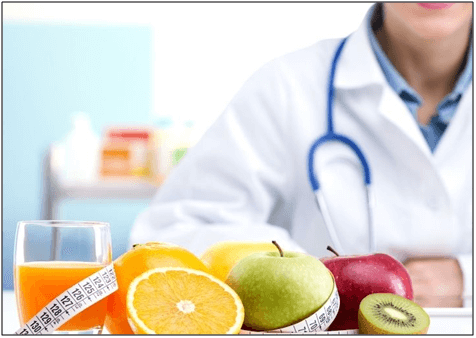 Increase in demand for weight loss programs
A significant increase has been observed in demand for weight loss programs like keto diet plans or low-carb diets. All these diet plans include the intake of nutritious food in macronutrients, such as the right ratio of carbohydrates, proteins, and fat content. This, thus, has greatly increased the demand for nutrient-dense foods.
Promote healthy lifestyle
A good diet plan guarantees a healthy way of living as they contain all the vital nutrients which the body needs to perform well. Whether you are on a diet plan for weight loss or simply staying fit, food full of nutrients can be highly beneficial. It ensures proper growth and operations of the body, vital for overall mental and physical well-being.
Helps the body stay fit and active
When you schedule an appointment with a professional nutritionist to start your journey of being fit and active, they will advise you to include more healthy food and cut down the content of carbs and junk food in your daily life. Carbs can make a person lazy and inactive. However, with the consumption of nutrient-rich food, one can have good energy and enthusiasm to perform the daily job well and stay active.
With the given reasons, it is clear that determination to follow weight loss programs and the goal of staying fit has increased the demand for nutrient-dense food. Whether it be a keto diet plan for weight loss or any other dietary program, healthy eating is easily incorporated to enhance the body's overall well-being.
Visit LiveLifeMore Diet & Wellness for better assistance.
No doubt, you will benefit a lot by incorporating optimal nutrition into your diet. However, you need to enjoy the health transformation through the perfect diet plan and consume it at the right amount and right time. So, schedule an appointment with a natural health consultant and nutritionist of LiveLifeMore Diet & Wellness. Our nutritionist can help and guide you to the best diet plan for weight loss, ensuring your body gets adequate nutrition needs for health and vitality at the same time. So, when you start your search for a good nutritionist, consider scheduling an appointment with us for the best results in healthy weight loss.
Business Name: LiveLifeMore Ideal Weight Loss & Wellness Clinic – Surrey BC
Phone no: +1 (778) 970-4111
Address: 15988 Fraser Hwy #303, Surrey, BC V4N 0X8, Canada (We are also consulting in Delta serving Surrey, North Delta, Langley, Cloverdale, Burnaby, Richmond, Coquitlam in Lower Mainland in Metro Vancouver, BC
Operation Hours (Strictly By Appointment ONLY): Monday – Friday 10 am–5 pm, Saturday and Sunday – 9 am – 11 am