Introduction
Are you looking forward to losing weight without cutting down on your favorite foods?
If yes, look no further because we are here at Live Life More, a weight loss clinic in Canada. Our Surrey Weight Loss Clinic is unlike other centers where you will be handed over a long list of food items to be eaten and not to be eaten or forcing you to follow a diet you don't like. We believe that to lose weight easily, your body and mind should agree on the food you have to eat. This is why we do not prepare a diet plan where your favorite food items aren't included. We make it a point to include your favorite foods in a cheat meal day to ensure your adherence to the plan.
What causes obesity in people?
This is perhaps the most difficult question to answer because there is no single reason why a person becomes obese. Instead, obesity is a lifestyle disease that occurs owing to several reasons. Let's find out why one gets obese in their lifetime.
1. One of the main reasons for obesity is a higher intake of calories, mainly in the form of fats and carbohydrates, and not working physically at the same rate.
2. Several studies have shown how obesity is also linked with genetics. So, if you have obesity in your family tree history, you are likely to become obese.
3. Not maintaining any healthy exercise regime also results in obesity as the calories you eat don't get burnt.
4. Excessive alcohol consumption and smoking can also cause obesity in many people.
5. Obesity is also the reason for some health problems, from thyroid to immobility.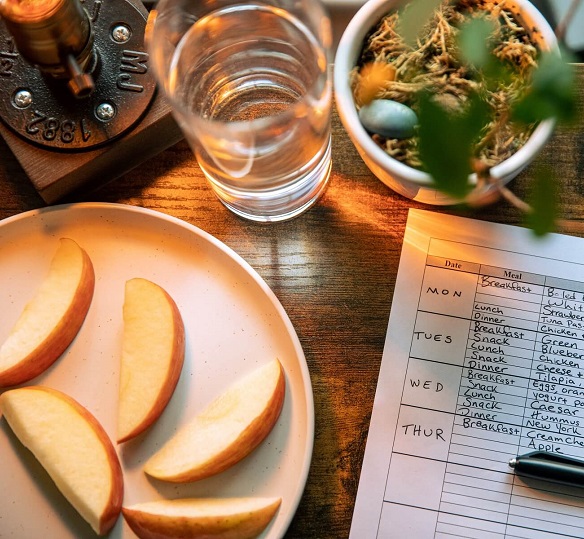 What happens in a weight loss plan?
When it comes to weight loss programs in Canada, there are many options available to you. One such option is the Live Life More Diet and Wellness Clinic, which offers personalized weight loss plans tailored to your individual needs.
While this is a growing concern, our Weight Loss Programs Canada will limit the calorie amount to around 1200- 1500 Kcal depending upon your metabolism, age & weight loss goals. As an obese person, you need the least fat, less carb, more protein, and most fiber. This is why we curate our list so that you can get these nutrients.
What will you get in our plan?
Our diet consultant in Live Life More Diet and wellness clinic will offer you a customized plan for weight loss that will trigger the metabolic rate and cause the fats and carbs to burn more.
We prepare an ideal protein meal plan to limit carb and fat consumption. We increase the protein because it is needed for muscle repair and strengthening of the muscles for your exercise regime.
With our dietician from India, you won't have to suffer from weight regain. This is one of the major concerns for almost all people. This is why we ensure our Ideal Protein Weight Loss Program can maintain optimal weight throughout.
How we work
If you face any problem, you can contact your nutrition expert without hesitation. At Live Life More Diet and Wellness Clinic, our nutrition expert will enquire about your food habits, weight goal, and several other questions to ensure the curated plan matches your lifestyle. Our dieticians will take up your calls and respond promptly because we understand your eagerness to have a healthier lifestyle.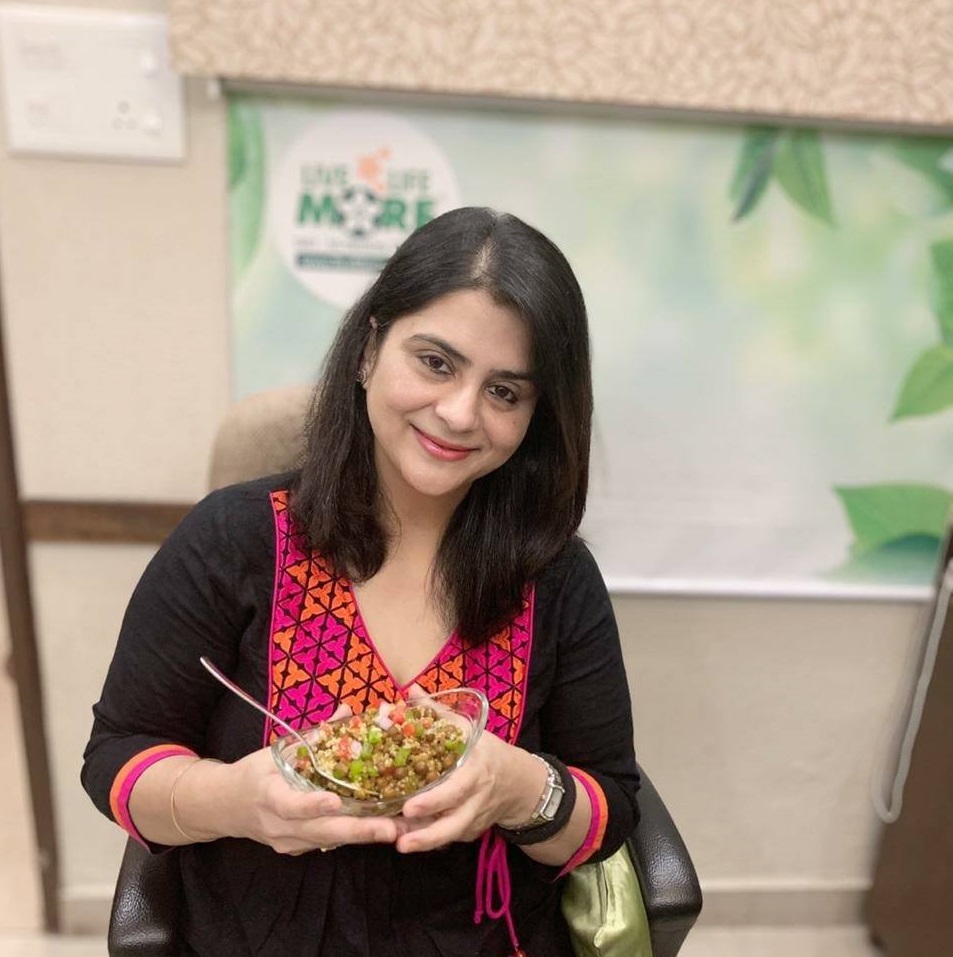 Why choose LiveLifeMore for a healthy lifestyle?
LiveLifeMore is your one-stop destination for attaining a healthy lifestyle. A renowned weight loss clinic offering holistic health consultation by expert nutritionists. We have a skilled team of professionals who are certified in Natural medicines & weight-loss counseling to give the right advice to patients. Our range of services includes – Diet Plan, Keto Diet, Weight loss, Natural Health, Holistic Health, Ayurveda, Preventive Health Checkups, and more. Our expert-designed custom diet plan has helped thousands of people in losing excessive weight and opening the door to a fit and healthy life for them. Get access to a healthy life with our personalized health programs and improve the quality of your life.