At LiveLifeMore, we've had one goal since the very beginning: to help people lead better lives brimming with health. We offer diet and nutrition consultancy services, design custom diet programs for unique needs, and assist our clients in their weight loss journey. We specialize in numerous diet programs, especially ketogenic, Indian, and Punjabi diet plan for weight loss.
Over the years, we have worked with numerous clients who wanted to change their life for the better and make healthy choices for their bodies. We are proud to say that we have helped them achieve their fitness goals! In a matter of a few months, they shed several pounds and got into their best shape.
We work closely with each client and get to know their lifestyle practices, medical history, and health complications to determine a fully customized roadmap to fitness. With a holistic approach to health and nutrition for weight loss, you will notice good differences in your body in a few weeks! The before and after images of our clients are a testament to our ability. We guarantee a spectacular transformation through an ideal diet program personalized to fit your unique needs, any underlying health conditions, and medical history.
Weight lost is health gained!
Gurtej Rai
Exactly what I wanted.. you get explained really well to what is important in ideal weight loss and why it works as to other programs. Definitely recommend it!!
Lakshay Chawla
Amazing results achieved . Lost around 30 pounds in a month. The communication and follow ups with the practitioner was what made me stay focused to achieve my goal.
Kiran Kharbanda
Dr.Sandeep Jassal and Dr.Pallavi Jassal are both very helpful.I was provided with all the necessary information regarding health.They are very clear in providing information regarding health.I have shared all their videos with my family and friends.Dr.Sandeep Jassal is a very nice and humble person.God bless them🙏🙏
Gagandeep Singh
Dr Sandeep Jassal is very professional and has helped me and my wife in a very big way, in not only weight loss but also overall health and wellness.
Thank you for all your guidance and support.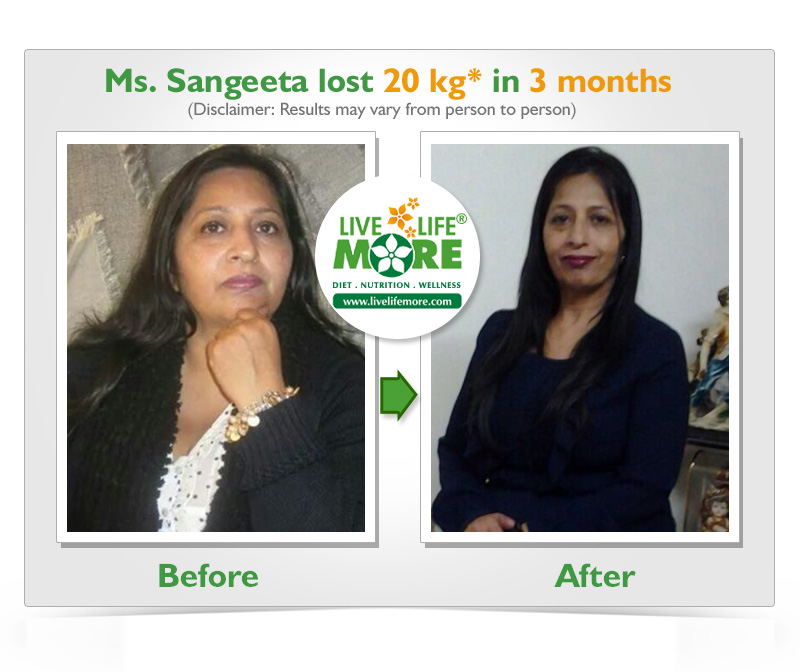 Ms Sangeeta Lost 20kg* in 3 Months
Disclaimer: Results may vary from person to person
WE OFFER YOU TO
Lose Weight,
Feel Great…
Our Medically Supervised Weight Loss Program & Certified & Certified Dietician Will Help You To Lose Weight, Feel Great.