Reading Time:
3
minutes
Shedding unwanted extra weight gives a sense of achievement that can be compared to climbing the mountain peak on the first day. But, as you can't climb the mountain in just a single day, the same way you can't lose weight with just one or two days of dieting and exercise. Patience is a key factor when achieving your weight loss goals. Patience and the right nutrition guidance are golden keys to open doors to success in weight loss goals. Getting in touch with an expert Nutrition Consultant for weight loss is a smart move to speed up your weight loss process.
The right diet coach will help you shed pounds, balancing the whole body nutrition very well. They suggest what is good to eat, switching from unhealthy junk foods with hidden calories to easy to manage weight loss recipes, matching your lifestyle too. If you're a busy bee, get in touch with the best nutritionist in Surrey as they give you several quick recipe ideas to achieve weight loss goals. Do you want to know what they are? Let us reveal some of them.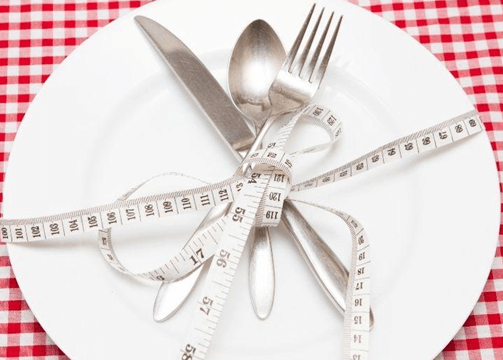 Below, we have rounded up the top 5 quick recipes for weight loss. Take a look-
Creamy Garlic Pasta with Shrimp & Vegetables
Pasta? Doesn't it sound unhealthy? Actually not! Pasta in this recipe makes it a satisfying summer meal and a twist of something delicious that will also help you feel full all day. When the garlic is tossed with the pasta full of yogurt sauce, shrimp, asparagus, peas, and red bell pepper, you can say, "I'm on a tasty diet."
Cabbage Diet Soup
If you're starving and looking for an instant recipe that can make your tummy full, nothing can be better than this cabbage diet soup. This soup is loaded with veggies like cabbage, carrots, bell pepper, tomato, and seasoning, giving the soup ultimate flavours, giving reasons to gorge on it.
Baked Omelet Muffins
The holistic nutritionist in Surrey, I understand the Canadian lifestyle and always keep quality nutrition in mind while advsing my clients. Omelets high in nutrition & energy. This one recipe of baked omelet muffins is healthy as well as filling.This is also a protein-packed dish featuring an omelet baked perfectly to make your morning full of energy.
Brown Sugar-Glazed Salmon
Another popular dish is brown sugar-glazed salmon which is a protein-packed dish featuring the salmon. Bring the salmon fillet in the oven. Make sure you do it before whipping up a sweet basting sauce. This dish is easy to cook in a few minutes and can be a perfect meal for everyone.
Creamy Mashed Cauliflower
When a healthy recipe comes with superb taste, the journey to weight loss becomes a little easier. And here's the last quick recipe on our list and that is creamy mashed cauliflower, a perfect low-carb substitute of mashed potatoes. All you need is mashed cauliflower and mix it well in garlic, buttermilk, and butter. Mix it well to make a flavorful dish that has about one-quarter of the calories of typical mashed potatoes. You can get more ideas from a professional, searching online for "nutritionist near me." They will tell you more about the quick recipes for weight loss. 
So, this is all about the best recipe that can easily be fit in your diet plan for weight loss. You can make these recipes quickly. The best part is that they have no extra calories that can ruin your healthy weight loss routine. Try these today and take a step closer to your weight loss goals!