Reading Time:
4
minutes
The CRP is a protein that is found in the blood. It acts as an accurate mark of body inflammation. When not in control, it can lead to a great risk factor like heart disease. Although the connection between cardiovascular disease and inflammation has been known for years, the major approach for mitigating it still remains to lower the cholesterol level in the body. The researchers have indicated that inflammation is quite an important risk factor for heart disease. Having a proper diet plan is extremely important to ensure you do not suffer from any concerns. You can look for a dietitian near me to get a diet chart that will work well for your body type and structure. Also, it will help avoid any internal issues that can become major concerns when not taken care of on time. The guide here will provide information on how to reduce CRP and inflammation naturally. You must schedule an appointment with a good holistic nutritionist in Surrey. It is an effective way of starting with proper treatment.
Understanding the cause of inflammation
Having a healthy and fit body can avoid any internal issues. But when you are overweight, it becomes a major reason for different concerns in the body. You can consider looking for a good weight loss clinic to get assistance. They will help you get a diet plan for weight loss that will work well for your body type and ensure you stay fit and avoid any health complications.
You must know cholesterol becomes a major reason behind the inflammation issue. The major reason associated with the inflammatory condition can be periodontal disease, rheumatoid or inflammatory power disease. Research has found that rheumatoid conditions can affect one part of the body like joints, GI tract or gums, w diet phich can greatly increase heart diseases. Clinical studies have found that the greater the arthritis condition can be, the more there will be risk of heart disease.
So you must consider visiting a specialist to get help with proper diet and exercise planning. This is important to avoid concern. Besides, certain lifestyle factors, especially diet, make a great contributor to inflammatory disease in the body. Some of the risk factors here include.
   

Smoking

   

Eating fast food

   

Eating sugary desserts

   

Consuming oily foods

   

Being a couch potato

   

Eating foods containing hydrogenated oils

   

Consuming soda in excess
A regular diet plays a major role in resolving the problem. Irrespective of the concern, the diet can be helpful. But you need to have a proper idea and consult a good diet specialist to begin your diet plan. 
What to do about inflammation?
In case there has been an inflammation issue identified in your body, then there are certain things you can do to take care of it.
   

It is advised to incorporate anti-inflammatory food in the diet like olive oil for salad dressing

   

You must consume fatty fish that is rich in Omega 3

   

Making use of anti-inflammatory spices like Ginger, turmeric, clove, Rosemary etc

   

Consuming plenty of yellow, greens and orange vegetables in your regular diet

   

Staying away from that food that you are allergic to as it becomes a major reason for inflammation in the body
The common thing in all of it is that they are all a part of the Mediterranean diet, which is consistently known to decrease CRP. But you need to follow the right diet plan. Make sure you look for a nutritionist near me and visit them to get assistance. They will advise you about a diet plan that will work for your body type and concern. 
Activities to have a better CRP level.
Besides following a good diet plan for weight loss, there are certainly other things you can do to focus on your CRP level and keep it under check.
   

It is advised to go for moderate regular intensive exercises as it can work great in keeping the

CRP level

low. For instance, a study has shown that a woman suffering from Type 2 diabetes opted for aerobic exercises for 8 minutes regularly. Besides this, she also went running and jogging. In total, it took 32 minutes. It greatly helps decrease the CRP level and signs of inflammation in the body

   

The patients with a high risk of inflammation or CRP are advised to go for stress-reducing activities. Stress is known to be the biggest reason for inflammation in the body. Opting for yoga works as a great option to reduce stress. In fact, studies have found that going for 1 hour of yoga regularly for at least six days a week can actually help in reducing the CRP levels.

   

You can reduce environmental stress by choosing to exercise indoors in an area that is free from smog, smoke or pollution, as it can take a toll on your health.
Understanding what will work for your body is extremely important. If you are overweight, then you must visit the best nutritionist for weight loss and take their help to ensure you are managing the weight properly and avoiding any complications. Whether you want a keto diet plan in Surrey or any other diet plan, consider expert help, as it is the key to following the right diet chart that will work well for you.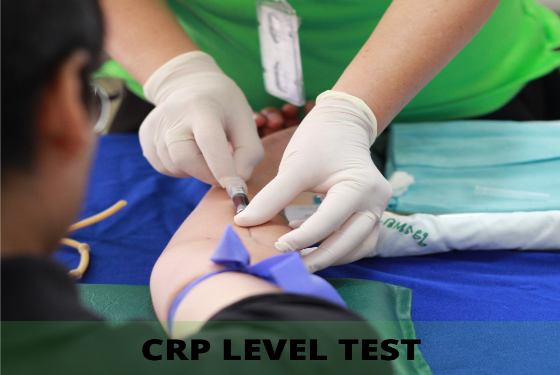 Take expert help
If you want a keto diet plan for weight loss in Surrey, you can directly get in touch with LiveLifeMore. We have got the best Indian dietitian in Surrey who can help you follow a good diet plan that will work great for your body type and ensure you can avoid any complications or issues associated with inflammation. Our experts are certified and experienced. They know how to help a person get a diet plan which will avoid any complications and ensure the best for the body. Besides, they will also keep in touch with you to customize the plan so that it fits well with your requirements. They will advise about exercising and other aspects which will work great for maintaining the body.
Contact us to know more.