Reading Time:
4
minutes
Everyone wants to be in perfect shape. People want to lose weight for many reasons. Be it the health issues they are struggling with or maintaining a healthy lifestyle, losing weight is one of the biggest challenges people go through. Despite being one major struggle people go through daily, weight loss is never an easy task. Some days you don't feel motivated enough or other days cold outside weather serves as the right excuse for you.
Many things affect your weight loss progress. From the selection of the right diet plan to the weight loss exercises, there is a lot more to weight loss. No matter what your weight-loss strategy is, know that staying in a calorie deficit and being consistent is the only way you can shed those extra pounds. Weather fluctuations play an important role in your weight loss.
Why Losing Weight Is More Difficult in Winters?
Generally, it seems difficult to lose weight in winters. The reason is obvious. You don't drink enough water, you ditch your morning walk and miss your morning workouts, you consume a lot of fatty foods to keep yourself warm, you get less sunshine and so on. All these things can significantly slow down your weight loss progress and despite putting in your right efforts you may find it difficult to achieve your required results. At the same time, you want to make yourself ready for a happening summer.
How to Lose Weight in Winter?
I know most of you are looking for the answers to these questions right now. Don't worry I have got your back and bring you some of the best tips to lose extra body weight this winter.
1- Drink lukewarm water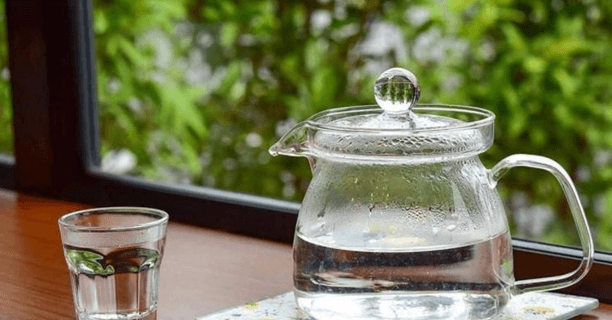 Water intake is significantly important when it comes to losing weight this winter season. The reason is pretty clear as not consuming enough water can slow down your metabolism ultimately halting your weight loss progress. In winters, you can switch to lukewarm water as this not only soothes your throat but can make you shed extra pounds. Lukewarm water keeps you hydrated as well as supports your slow metabolism thus affecting your weight loss.
2- Follow an indoor workout routine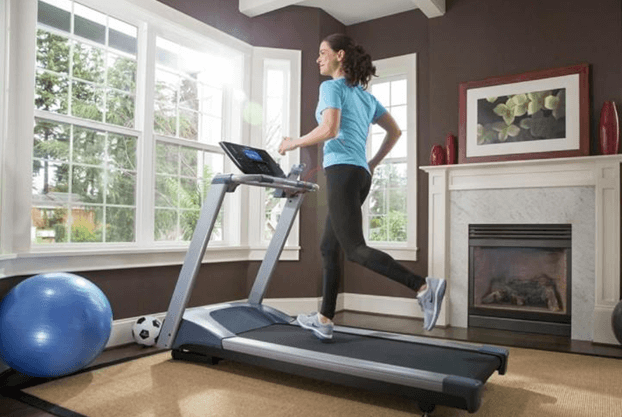 Working out has its importance when it comes to losing weight. However, many people end up skipping their everyday workout because they find it difficult to leave their warm blankets. But you can have an indoor activity plan to keep your weight loss going on. If you still find it difficult, then get yourself a fitness buddy and support yourself through this. Work out together or at least hold each other accountable for the progress and enjoy indoor active winters.
3- Make wise food choices
The kinds of food you eat significantly affect your weight loss progress. Winters are cold and we consume calorie-dense foods to keep ourselves warm. Dry fruits and processed snacks become our before-sleep snacks but this is one reason that you may halt your weight loss progress.
Further, in winters we don't consume yoghurt or smoothies that are nutritionally sufficient and low in calories. All these things can contribute to significant weight gain and halted weight loss progress. So, make sure that you make wise food choices and monitor your calories so don't exceed your daily calorie budget.
Here are some of the winter food suggestions that can surely help you:
Ditch high sugar or processed foods
Consume enough protein and fibers to keep you full for longer periods
Low calorie soups can be good pre-food choice to make
Ditch calorie-dense nuts and other high calorie comfort foods to stay within your calorie budget
Don't consume too much carbs
4- Manage winter blues
Winter blues is a thing and one important thing that affects our weight loss progress. Not feeling emotionally and mentally sound can be the reason that you are not feeling relaxed. One of the consequences of these winter blues can be the over intake of foods that make you off track. Many people stress eating to manage their winter blues. Thus, you need to manage your winter blues if you want to get into your ideal shape before summer arrives.
5- Practise Healthy Festive Eating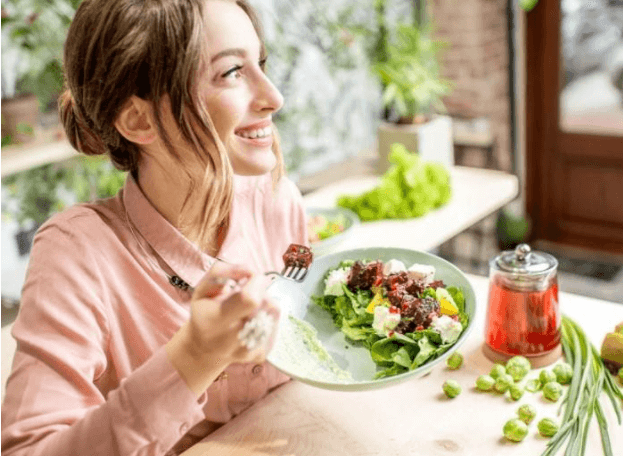 Winters is a season of festivals. No matter what culture, the list of winter festivities goes on and this means you find one after another excuse to move off -tracks. Hot chocolates, sweets and much more undoubtedly make your winters more colorful but can take a toll on a healthy winter diet. No matter what weight loss diet plan you are following, it is important to stick to your calorie-budget.
Here are the tips that can help you to stay on track this festive season:
Be smart with the selection of carbs
Choose the foods that fulfill are rich in protein or fiber
Drink water before you start eating to limit your overall calorie intake
Avoid too much of sweets or artificial sweeteners
Drinking herbal teas can be a good choice to make
Bottom Line!
Weight loss is one common health challenge people go through. Winters can surely take a toll on your physical and mental health thus hindering your weight loss progress; However, you can prepare yourself to get an ideal summer body before winter's end. All these tips can surely help you in this regard. Further, you can keep a check on your weight loss progress and achieve your weight loss goals.